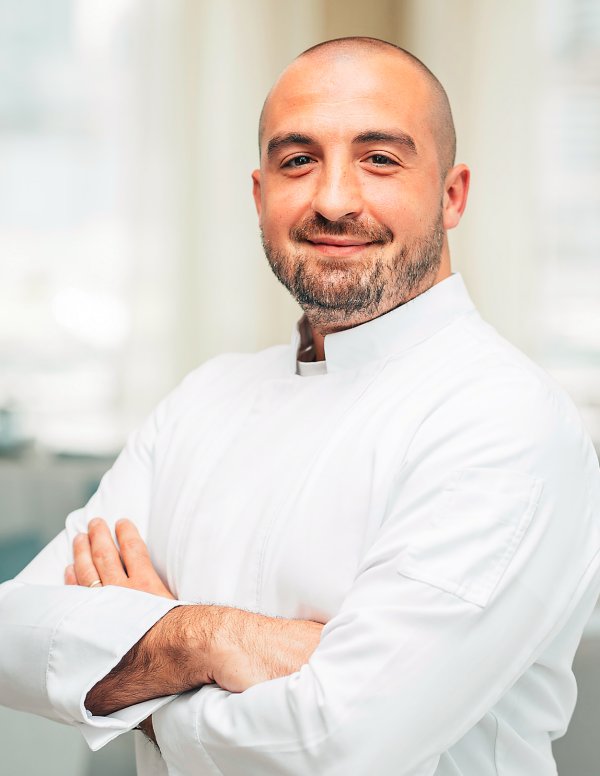 Standing at the helm of L'Amo Bistrò del Mare's culinary offerings is the Executive Chef Lorenzo Buccarini, hailing from a wealth of experience within the international and regional scene.
Starting his career from a young age in the small town of Rimini, Italy, Lorenzo's innovative spirit and enthusiasm have enabled him to get his training and cross paths with some of world-renowned gastronomic figures.
His signature dishes include: Spaghettone Cacio & Pepe E Ricci Di Mare, a traditional spaghetti Mancini served with pecorino cheese, delicate sea urchin, and a dash of black pepper. The Risotto Allo Zafferano, Scampi E Caviale, a fragrant saffron risotto served with langoustine tartare and Oscietra caviar. And meat enthusiasts will love biting down on the Wagyu Alla Griglia, a grilled wagyu ribeye cooked to one's preference.